Megaprojects - Under Construction: I-95 Southbound Rappahannock River Crossing
Three new Interstate 95 southbound lanes are under construction in the median of the interstate between just north of Exit 133 (Route 17) in Stafford County and just south of Exit 130 (Route 3) in the City of Fredericksburg and Spotsylvania County. These new lanes will carry through southbound traffic in the Fredericksburg area.
The three existing I-95 southbound lanes from north of Route 17 to south of Route 3 will be converted to three southbound lanes for local traffic.
The project is building an additional bridge over the Rappahannock River, parallel to the existing I-95 southbound bridge, to carry the new general purpose lanes for through traffic.
When the project opens to traffic in May 2022, signs will help drivers distinguish the difference between the local lanes and general purpose lanes.
Virtual Public Information Center:
The link will take you to an online meeting room with narrated display boards with design details, a construction schedule, and simulation videos for the project. The virtual public information center will be live for the entirety of this project.
https://virtualmeetings.jmt.com/RRCProjectsPIC
Major I-95 Southbound Delays Expected on Tuesday, Oct. 13 - Wednesday, Oct. 14
Construction is getting underway this fall to build the final I-95 southbound overpass at Route 17 as part of this project. To allow crews to demolish the existing overpass, and rebuild it in place, all southbound lanes will be shifted to cross Route 17 using a new southbound bridge built in the median.
This shift is scheduled to occur in phases from 7 p.m. Tuesday, Oct. 13 through 2 p.m. Wednesday, Oct. 14.
Several loop ramps at Exit 133 and I-95 southbound have closed for the new overpass to be built. On October 8, all I-95 southbound traffic exiting to Route 17 began using a single off-ramp, with traffic traveling to Route 17 southbound turning left at a temporary traffic signal. Route 17 northbound traffic is now using a left turn lane to enter the I-95 southbound ramp at a temporary traffic signal.
Map: Exit 133 Ramp Changes for I-95 Southbound Traffic
Map: I-95 Southbound Work Zone Traffic Pattern Oct. 13-14
Video 1: I-95 Southbound Rappahannock River Crossing: Traffic Shift October 2020
Video 2: Exit 133 Ramp Changes for I-95 Southbound Traffic: October 2020
Video 3: Route 17 northbound to I-95 Southbound: October 2020
Virtual Construction Open House: October 1, 2020
Thank you to everyone who joined us for our first virtual construction open house. Please view the meeting presentation materials:
Rapphannock River Access
The Rappahannock River is closed to river traffic underneath the Interstate 95 bridges at Fredericksburg.
A portage is is in place.
Signs are posted to guide river users at the portage, which is located at the I-95 bridges. Additional signs notifying river users of the portage are installed at major put-in locations upstream: Mott's Landing, Hunting Run, Ely's Ford and Kelly's Ford.
River access will remain open for the majority of construction, which began near the river in November 2018 and will be complete in May 2022.
Boaters can check the real-time status of river access on this page to learn if a portage is active by clicking here.
Work Zone Cameras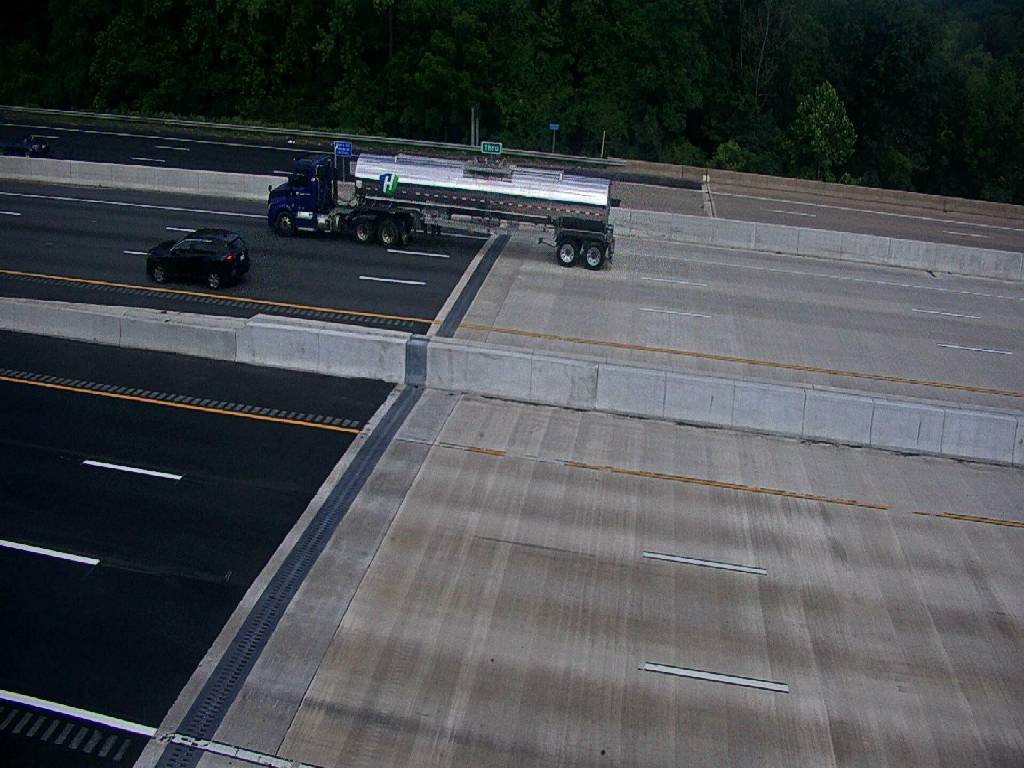 Construction at I-95 overpasses at Rappahannock River, City of Fredericksburg and Stafford County
Benefits
This project seeks to reduce I-95 southbound congestion at Fredericksburg by:
· providing local traffic with an additional route to travel between Route 17 and Route 3 without merging into the interstate's general purpose lanes
· doubling the I-95 southbound capacity in the area with three new lanes
· ramp modifications at the Exit 133 and Exit 130 interchanges
· replaces existing I-95 bridges over Route 17 that are structurally deficient, and improves height restrictions on Route 17 under I-95
Major Milestones
August 2018: Construction began
Winter 2019: Construction begins on I-95 bridge over the Rappahannock River
Spring 2019: Construction begins on Route 17
Fall 2020: Two I-95 ramps at Exit 133 will be temporarily closed during construction to provide space to build the new I-95 overpasses over Route 17, and to avoid merging and weaving near the construction work zone. Traffic will be diverted and still be able to enter or exit the interstate at the interchange
May 2022: Construction complete
Resources
Phase: Under Construction
UPC: 101595/110595/112046
State ID: 0095-111-259, P101, R201, C501; 0095-089-741; 0095-0089-751
Federal ID: IM-5111(235)
Lat/Long: 38.326644,-77.501531

Locality: Fredericksburg , Spotsylvania , and Stafford
Page last modified: Jan. 21, 2021